Lucie Šimková
I appreciate the possibility of career growth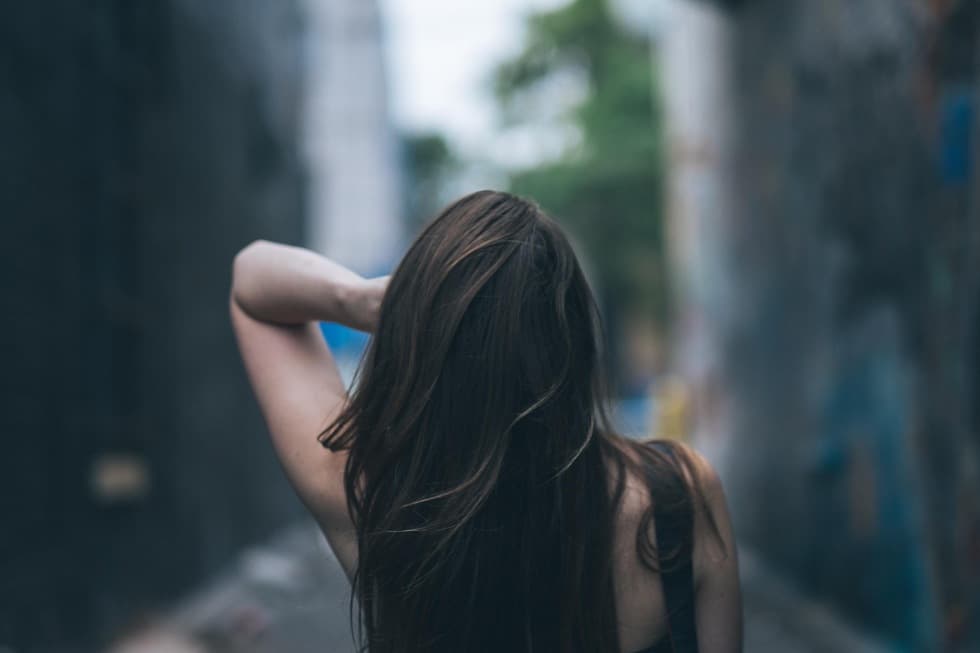 Lucka began her career with us as a Store Assistant and made her way through different positions, most recently at our Karl Lagerfeld store.
However, working at Vermont isn't the only thing Lucka does. She teaches professional pole dancing courses, has her own public performances, and even won The national pole dance competition in 2013. Sometimes we wonder when Lucka even has time to sleep, but, most importantly, we're proud that we have such talented colleagues like Lucka at Vermont.
Which job positions did you go through at Vermont?
I began as a Store Assistant at GANT Man, which I later left. Even as I was leaving, Vermont was very accommodating, letting me know that the door will always be open for future collaboration. After a while I began working again at a temp job at the Karl Lagerfeld store where the position of Deputy Store Manager opened up later. I applied for the position and got it. After approximately six months I had the opportunity to move up in the team to Store Manager.
In addition to working at Vermont, you are also professionally involved in pole dancing. How did that come about?
Entirely by chance. In 2012, I came across a young woman on social media that was involved in pole dancing and I became interested in it. In České Budějovice—where I lived at the time—it was a bit more complicated. At the time there weren't any pole dancing studios there nor was anyone teaching or involved in it. And so I bought a pole for my home, and learned all by myself from YouTube videos.
You began at home, but now you're professionally involved in pole dancing. What all have you achieved in pole dancing?
After a year of training, I signed up for the 2013 national championships. Not with the aim of winning, but to try it and meet people from the pole dancing community. Despite that fact, I won. I didn't expect it at all; I even got an award for best technical performance. It was then that other girls began contacting me, hoping I would teach them. I was a little hesitant at first because I had never taught anyone except myself before and I wasn't sure if I'd be able to impart pole dancing techniques and my own experience to others. I later got an offer to teach in Prague, which is why I decided to relocate. I also signed up for the Česko Slovensko má talent (Czechia-Slovakia's Got Talent) competition and fought my way to the semifinals. That made me the first pole dancer that had gotten to the semifinals in any similar competition. The competition increased my visibility and I was also able to positively promote pole dance, which in the past has been viewed with a great deal of prejudice. Currently in Prague, I teach pole dancing in private and group courses, but I also perform at various charity or corporate events.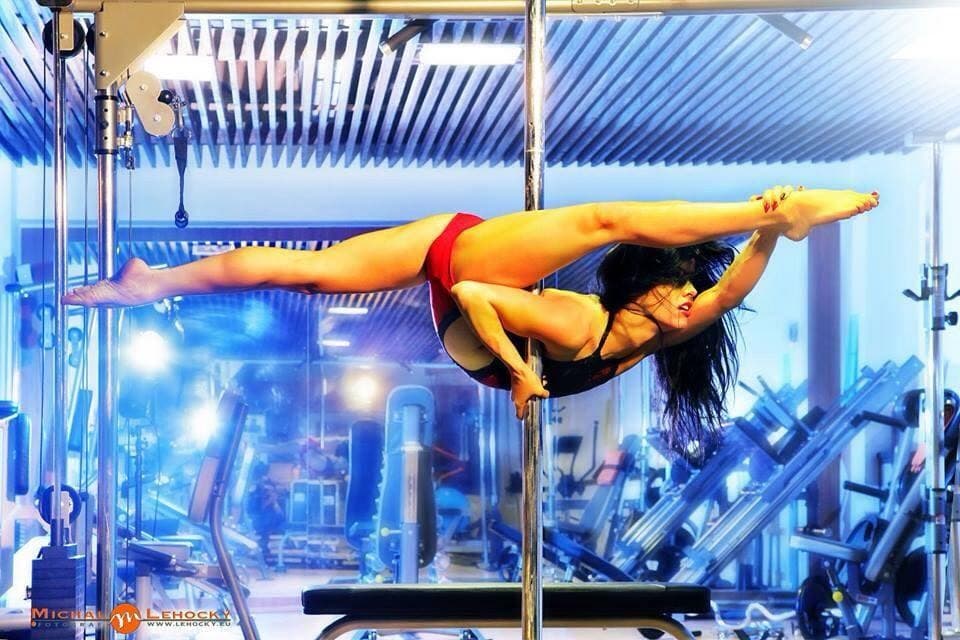 What is your source of motivation and what are your plans for the future?
One of the reasons why I signed up for the championship back then was because I wanted my parents to be proud of me. When I was little, I never lasted long in any sport, so I wanted to show that pole dancing is different. When I won the national championship in 2013, some of the competitors reacted negatively. There were people that believed the "living room girl" didn't belong there. This was very disappointing to me and it bothered me. And so I told myself that I'm never going to compete again. I do pole dancing because I love the sport. I don't like rivalries. Nevertheless, I'm considering participating in a pole art competition this year in the autumn. It's a slightly more free pole dancing discipline.
Your job and pole dancing both take up a lot of time and energy. How are you able to balance the two?
My work at Vermont offers me the option of working shifts in short/long weeks, which helps me a lot. I can also arrange days when I need more flexibility or others when I can make up for time off, according to how much they need me at the store. To a certain extent, Vermont allows me to have flexibility in planning my shifts so that it's convenient for me and my team as well as for store operation. Right now, I've been allowed to work part time temporarily, which I greatly appreciate.
Does your team support you?
I'd say that our team is highly specific. We are extroverts and each of us is different, yet we get along great and understand one another.